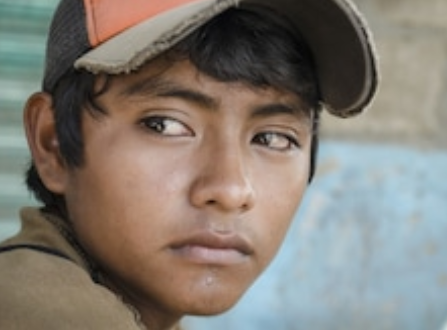 by
mokololaw
DACA
Deferred Action of Childhood Arrivals:
What Is DACA
On June 15, 2012, the Secretary of Homeland Security announced that certain people who came to the United States as children and meet several guidelines may request consideration of deferred action for a period of two years, subject to renewal. They are also eligible for work authorization. Deferred action is a use of prosecutorial discretion to defer removal action against an individual for a certain period of time. Deferred action does not provide lawful status.
Guidelines
You may request DACA if you:
Were under the age of 31 as of June 15, 2012;
Came to the United States before reaching your 16th birthday;
Have continuously resided in the United States since June 15, 2007, up to the present time;
Were physically present in the United States on June 15, 2012, and at the time of making your request for consideration of deferred action with USCIS;
Had no lawful status on June 15, 2012;
Are currently in school, have graduated or obtained a certificate of completion from high school, have obtained a general education development (GED) certificate, or are an honorably discharged veteran of the Coast Guard or Armed Forces of the United States; and
Have not been convicted of a felony, significant misdemeanor,or three or more other misdemeanors, and do not otherwise pose a threat to national security or public safety.
Age Guidelines
Anyone requesting DACA must have been under the age of 31 as of June 15, 2012. You must also be at least 15 years or older to request DACA, unless you are currently in removal proceedings or have a final removal or voluntary departure order.
Filing Process for DACA
If you meet the guidelines for DACA, you will need to complete the following steps to make your request to USCIS.
Collect documents as evidence you meet the guidelines.
You will need to submit supporting documents with your request for DACA. You can submit legible copies of these documents.

The Forms you will need include:
*I-821D, Consideration of Deferred Action for Childhood Arrivals
*I-765, Application for Employment Authorization
*I-765WS, Worksheet
Submit the following types of evidence:
Affidavits from community-based or religious organizations to establish a requestor's homelessness or lack of parental or other familial financial support.
Copies of tax returns, bank statement, pay stubs, or other reliable evidence of income level.
An affidavit from the applicant or a responsible third party attesting that the applicant does not file tax returns, has no bank accounts, and/or has no income to prove income level.
Copies of medical records, insurance records, bank statements, or other reliable evidence of unreimbursed medical expenses of at least $10,000.
If USCIS Grants DACA in Your Case
If USCIS grants DACA and employment authorization in your case, you will receive a written notice of that decision. An Employment Authorization Document will arrive separately in the mail.
Contact Mokolo Law Firm at 713-784-2906 for your DACA consultation!
Latest Posts
by mokololaw
A guide on what to do when you get served on a family law case.
by mokololaw
A breakdown of the U.S. Citizenship Act of 2021